We Are Open For Business!
Looking back to the start of 2020, we don't think anyone quite realised the scale or impact that COVID-19 would have on communities and businesses throughout the world. The virus brought about unprecedented challenges, from a rise in mental health issues to social distancing measures, financial struggles, logistical hurdles, supply chain nightmares and the continued weight that is being put on the NHS.
We think it is safe to say that almost every corner of the world has been affected by COVID-19 in some way or another.
The announcement made by Boris Johnson on the 22nd of February went over the guidelines and measures that the Government have put in place to ensure that we can all return to work in a timely and safe manner. As such, three lockdowns and months of social distancing later, we, alongside other businesses throughout the UK, might finally be able to start offering our services again.
Here at North West Aesthetics, we cannot wait to start seeing you all from the 12th of April (if the rules allow it!) Until then, we are going to be busy preparing to ensure we are ready for action.
We Can't Wait To See You!
Like many businesses throughout the UK, we have been closely following the guidelines put in place by the Government because, as much as we wish we could see all of you, your safety, and the safety of our staff, is ultimately our top priority. However, after the recent announcements, we are optimistic that we will be able to see you all soon.
For many of you, it will have been a long time since you saw our faces, and if you are anything like us, you will have been counting down the days till your latest aesthetics fix.
Whether you are looking for a Chemical Peel to strip away all the dead skin and dirt that has accumulated on your face during lockdown, or are long overdue a top-up off Botox® or filler – our expert team is on hand to help you catch up on all of your cosmetic needs.
Is it time that you started thinking about what your first treatment will be with us post-lockdown when we are open? We sure hope so!
Safety Is The Name Of The Game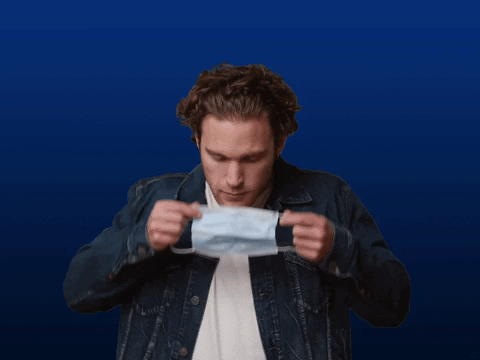 We want to do our bit to ensure that we are operating in the safest way possible. As such, there are certain protocols we are going to put in place when we are open
to ensure the safety of all staff and patients.
This includes:
Responsibly scheduling consultations and treatments to ensure that the clinic does not become overcrowded with people.
The hosting of virtual consultations to further reduce any unnecessary contact.
The use of PPE and multiple hand sanitiser stations to ensure everything remains clean and hygienic.
Asking that you arrive promptly for your appointment, however, please don't be early – this will allow us to stagger appointments and reduce any unnecessary contact between patients.
Contactless temperature checks.
Asking that you reschedule your appointment if you are feeling unwell or have travelled in the 14 days prior to your appointment.
If you are interested in joining us for a treatment, then you will be pleased to hear that we will be taking bookings one week before the 12th of April, providing businesses are still able to reopen. If you would like to be added to our waiting list, please message us with your contact number and treatment choice – we will make it our priority to contact you.
Popular Treatments At North West Aesthetics
It has been a while since we last saw you at North West Aesthetics, so we thought it would be worth reminding you about some of our most popular treatments!
Laser Hair Removal: Many people have surrendered in their battle with their body hair during lockdown as they have been happily hidden away at home. However, soon we will be expected to resume socialising, which means that the fight between you and your body hair must continue. If you'd like to say goodbye to costly, time-consuming hair removal products and strategies, and spend more time on the important things in life, then Laser Hair Removal could be just the post-lockdown treatment for you when we are open.
Obagi® Blue Peel: The Obagi® Blue Peel is a Chemical Peel treatment that utilises active ingredients, like trichloroacetic acid, to slowly penetrate your skin and provide long-lasting rejuvenative results. We would recommend this treatment to anyone who is looking to replenish the facial area after months spent indoors throughout lockdown.
8 Point Lift: The 8 Point Lift is an innovative treatment that can fully rejuvenate the face. Using advanced Dermal Fillers, such as Juvederm® Vycross, we can effectively and consistently reduce the prominence of any fine lines and wrinkles that have been pestering you over lockdown. This treatment is a temporary, less invasive alternative to traditional methods of facial rejuvenation, however, it still provides fantastic, highly-personalised and long-lasting results!
Visit Us At North West Aesthetics!
Whenever you join us for treatment at North West Aesthetics, you can be confident knowing that a member of our team will support you at every single step of your aesthetics journey when we are open, starting with your consultation, and extending long past your final treatment session. We provide this support to every single patient as we know that this is how we would like to be treated if our roles were reversed!
We pride ourselves on our personalised and bespoke approach to care as we believe it is the best way to help you achieve the results you desire. If you are counting down the days for lockdown to end and want to treat yourself to some post-lockdown TLC when we are open, then get in touch with us at enquiries@northwestaesthetics.co.uk or on 01942 909 003 – we would love to hear from you!