Struggling With Tech Neck? Here's How To Manage Your Ageing Neck Skin
A neglected part of our beauty regimes at the best of times, the skin on our necks is increasingly falling victim to the development of unsightly lines, creases and wrinkles, thanks to a combination of improper skincare, its natural thinness and the rate at which we now gaze downwards into a plethora of handheld devices.
Over time, experts have come up with a name for this phenomenon: "tech neck", and as we all still find ourselves committing to the endless scroll during lockdown, it can be hard to break out of this pattern and take active steps to keep our necks from drooping, sagging and displaying those ever-distressing signs of getting older.
Tackling Tech Neck At Home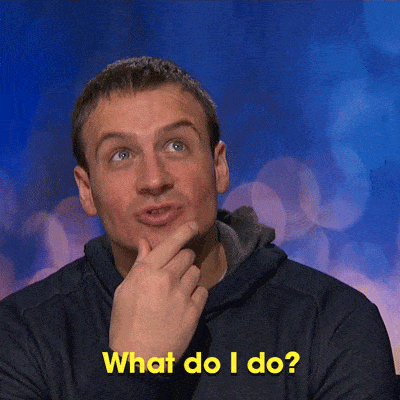 It goes without saying that the best way to guard yourself against tech neck would be to put down your phone or tablet, but we know that this is easier said than done. If you're spending more time staring down into the social media abyss than usual though, make a conscious effort to take ten minutes away from the screen – you never know how useful this could be to the preservation of a youthful appearance.
From a skincare perspective, many brands are beginning to bring out products that are specifically designed to diminish the signs of premature ageing on the neck. This is certainly heartening, seeing as traditional approaches to skin health have often overlooked this large part of the body.
Here, our top tips for tackling tech neck at home would be the daily application of a vitamin C serum to this area and using sunscreen to protect the neck from sun damage. The latter is a leading culprit in the emergence of unwelcome wrinkles and changes to pigmentation.
How We Can Treat Tech Neck
Unfortunately, despite your best efforts, there are times when a wrinkle-ridden neck seems to be past the point of no return. And that's where we come in. At North West Aesthetics, we've spent the last 13 years guiding our patients through bespoke treatment plans that are put together to help them achieve the best results, and we offer many possible solutions for the clinical management of tech neck.
Profhilo®: Profhilo®, when used in partnership with certain types of anti-wrinkle injection, is extremely effective at smoothing neck wrinkles. Upon injection into several points in the neck, this fantastic treatment can rehydrate from within and boost collagen production, igniting a process that leads to the creation of firmer, less crepey-looking skin in this important area.
Neck Lift: This non-invasive procedure, often referred to as the "Nefertiti Lift", lifts and defines the neck area, using injectable solutions to manage wrinkles, lines and sagging skin. Although the results offered here are temporary, they are subtle but effective, providing those who are in search of a more natural look with the ideal fixed-term solution to their neck-based woes.
Laser Skin Resurfacing: A common treatment for ageing skin that appears on the face, Laser Skin Resurfacing can also improve the look of any discolouration, wrinkles or lines that develop on the neck. This procedure employs thermal energy to aid skin cell regeneration, minimising these unwanted impressions of age over the course of 4-6 sessions.
Get In Touch Today
In addition to our tech neck treatments, we are proud to offer an extensive range of aesthetics and cosmetics procedures to all of our patients. As one of the most popular clinics in the North West of England, we have built a reputation for providing high-quality services at competitive prices, always focusing on professionalism, excellence and the individual requirements of all of our patients.
You can find out more by visiting our website or calling us on 01942 909 003 today.