We Need To Talk About The Causes Of Hair Loss
Now that COVID-19 restrictions have been lifted in England, most of us are sure to be getting out and about more often… at least more than we have in recent months. Sadly, this isn't necessarily good news for everyone. If you're suffering from hair loss, you might find yourself wishing that you could just stay at home – no expectations and no questions asked! Hair loss, also known as male pattern baldness, can be a debilitating condition to live with. There are many causes of hair loss, but you don't need to suffer in silence. At North West Aesthetics, we believe a problem shared is a problem halved. 
Even if you're feeling embarrassed, we assure you that we have seen it all. As professionals, we're here to offer help and support without judgement, so there's no need to keep your concerns to yourself. If you want to discover how we can help you, all you need to do is keep reading, it really is that easy.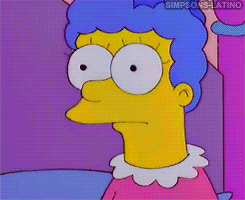 What Causes Hair Loss?
This might not be the answer you're looking for but we don't know exactly what causes hair loss. Some studies have shown that testosterone has got something to do with it. And although both men and women produce testosterone, men's bodies have a lot more of it. Testosterone is naturally converted into a hormone called dihydrotestosterone (DHT), which stimulates hair growth. Don't worry, we know how counterproductive that sounds given the subject matter at hand. If you're losing your hair at a rapid rate, it could mean you have a sensitivity to DHT. Therefore, instead of stimulating hair growth, your hair follicles will start to produce finer strands of hair until they shrink. Your follicles will then stop producing new hair altogether.
There are several other factors that might explain why your hair is thinning. It's widely believed that stress also affects hair growth, but another common cause of hair loss could be an underlying medical condition. If you suddenly notice you're losing more hair than usual, it would be wise to speak to a medical professional at your earliest opportunity. 
Next up, your family history. If your male relatives suffer from male pattern baldness, there's a higher chance you'll be next up. Most people tend to blame their mum for this due to the common misconception that hair loss has something to do with the X chromosome. And although all women pass this chromosome onto their children, they shouldn't be to blame. It's actually more to do with a combination of your parents' genes – sometimes that's just the way it goes. 
What Can I Do About It?
At this moment in time, there's no tried and tested method for preventing hair loss. Reducing stress in your life as much as you can could help in theory but if that's something you've already tried, it might be time to seek professional help. We offer three treatments to help you deal with hair loss – Follicular Unit Extraction (FUE), more commonly known as a hair transplant, Minoxidil, and Propecia, which is a prescription medication.
Minoxidil solution and foam are used to help hair growth in the treatment of male pattern baldness. This should be seen as a first step to managing the condition in its earliest stage, when the hair starts to thin. It is not suitable, however, for treating baldness at the front of the scalp or a receding hairline. Minoxidil is best suited to those with thinning hair as it stimulates the hair follicles. It will not work if the follicles have shrunk and no longer produce new strands of hair.
Propecia is a prescription-only medication that is taken once a day by men suffering from male pattern baldness. It reduces the effects of hormones on hair follicles, which can prevent and even reverse hair loss. Propecia contains finasteride, an active ingredient that works by helping to block the conversion of testosterone into dihydrotestosterone within the body. It cannot be taken by women, men under the age of 18 or men who are trying to conceive with their partner.
The FUE transplant is a much more modern type of transplant. Hair follicles are taken from a 'donor' area and are extracted before being transferred and implanted into the desired location. In comparison to other methods, this is far less invasive and requires only local anaesthetic. There is less downtime too, with a full recovery expected within a week for most patients. This treatment allows new hair to grow naturally once the treatment area has healed.
I'm A Woman With Thinning Hair – Can You Help Me?
We know we have spoken about male pattern baldness a lot but we also have treatments for women. Hair loss is often also a concern for women, especially as they enter menopause. Female hair loss is not as widely discussed, most likely because it's not as common, but that doesn't mean there aren't steps women can take to manage this. Minoxidil foam and solution can also be used to help hair growth in women with thinning hair.
Treating Causes Of Hair Loss At North West Aesthetics 
Regardless of your gender, thinning hair doesn't have to hold you back any longer. 
At North West Aesthetics, we'd be more than happy to answer your questions about hair loss. If you're worried about your hair and often attempt to avoid your reflection, please feel free to get in touch. 
Visit our website, email enquiries@northwestaesthetics.co.uk or call us on 01942 909 003 today to find out how we can help you to regain your confidence.