The Best Cosmetic Christmas Gifts 2021
Cosmetic procedures used to be an incredibly private matter. Those who sought professional help to defy the ageing process went to great lengths to keep their treatments 'hush hush'. Yet as celebrities began to flaunt their newly contoured cheeks and aesthetics procedures became more affordable, not only did facial enhancement become socially acceptable, it became increasingly desirable. Today's cosmetic landscape has changed so dramatically, that skincare treatments are often top Christmas Gifts for 2021. 
Let's be clear – if you've heard your partner grumbling that they've put on a few pounds, you should not pat yourself on the back after purchasing a fat dissolving Aqualyx treatment for them! Aesthetics treatments remain a personal choice, so you need to be sure that the procedure you chose is something that they have their heart set on. 
You may have been picking up hints for the last few months but for those of you who haven't, here are our top five treatments for Christmas Gifts 2021.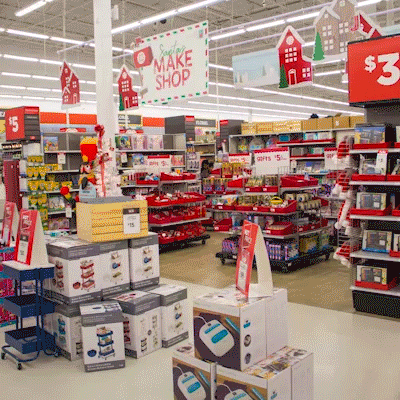 Cosmetic Christmas Gifts 2021  No.1: Anti-wrinkle Injections
The perfect gift for him or for her. Anti-wrinkle Injections are the most popular non-surgical treatment worldwide and it's easy to see why. With small amounts of the injectable strategically administered, fine lines disappear and deep-set wrinkles appear significantly reduced. As chemical signals to the muscles are inhibited, the development of future creases is also prevented. 
If your partner already receives Anti-wrinkle Injections, you may know which treatment to purchase. If, however, this is their first foray into cosmetics, we advise booking a consultation to determine which areas of the face would most benefit from treatment.  
Cosmetic Christmas Gift No.2: Dermal Fillers
Dermal Fillers can restore and enhance facial features. To reverse the effects of ageing, Cheek Fillers and Under Eye Fillers reestablish the natural contours that sink due to depleting collagen levels. If your partner wishes to magnify their natural attributes, Dermal Filler treatments can increase the prominence of facial features such as the lips or cheekbones.  
Cosmetic Christmas Gift No.3: Premium Skincare Products
The 'no makeup selfie' gained momentum in 2021 with celebrity and influencer participation its driving force. If your partner prefers the more natural look, allow them to indulge their skin with premium skincare brands such as ZO® and Obagi®. Their range of products provides options for all skin types and solutions to a wide spectrum of skin complaints. If you are unsure which products to choose from, a consultation at North West Aesthetics provides step one of your Christmas gift. 
Cosmetic Christmas Gift No.4: Laser Hair Removal
This is a treatment that a huge number of people want but don't buy for themselves. Why? There is an at-home alternative to Laser Hair Removal that we convince ourselves is adequate – shaving. It is only when we don't need to remove unwanted body hair anymore that we truly comprehend how much time we wasted each week and how unsightly shaving rash was. 
If Laser Hair Removal is something that your partner has mentioned in the past, take the first step for them. Come summer, they will thank you!
Cosmetic Christmas Gift No.5: Chemical Peels
Skin Peels are an ideal winter gift for two reasons. Firstly, sun exposure should be avoided following a Chemical Peel as new skin cells are particularly vulnerable to UV rays. Secondly, Peels can dramatically reduce sun damage, such as age spots and pigmentation. North West Aesthetics offer three different types of Skin Peel, each with their own strength and combination of ingredients. If your partner has not undergone treatment before, a consultation to determine which Peel would be best suited to their skin is a must.  
How Do I Purchase My Cosmetic Christmas Gifts 2021?
To give your partner an extra special present this year, call 01942 909 003 or make an enquiry via our website. Our friendly team will be more than happy to help you navigate the do's and don'ts of cosmetic gift purchasing.