Smokers' Lines and Premature Ageing: Make Your New Year's Resolutions Now!
It's the start of 2021 and, if you're anything like us, we imagine you are happy to put 2020 behind you. This year we have made it a resolution of ours to take extra care of our skin, especially during the stressful and uncertain times that have been brought about by COVID-19.
Here at North West Aesthetics, we are big fans of New Year's resolutions – after all, what better way is there to motivate yourself for the year ahead? Popular resolutions include partaking in Dry January, solidifying an exercise routine or maybe seeking a promotion or new job. More and more recently though we are seeing a plethora of aesthetics-based resolutions coming from people who want to achieve more youthful and radiant skin, so, today, we are going to run you through our favourite aesthetics resolutions and a surefire way of improving your skin in 2021!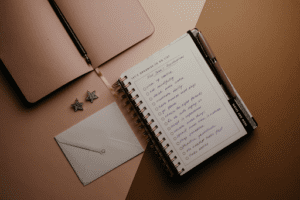 Ageing and your lifestyle
The ageing process is an inevitable part of life – no matter what your lifestyle is, how hard you try to avoid it or how many skincare products you use, your age will always catch up with you in the end. However, just because this process is inevitable that doesn't mean it cannot be slowed down with the right strategy and preventative actions, and what better time to shake up your lifestyle than at the start of a new year?
Smokers' lines are one of the most complained about characteristics of ageing, and despite popular belief, can appear on those who have never smoked a cigarette in their lives. They are, however, much more common in those who have. If you are young, smoke and are starting to notice the increased prominence of lines around your mouth, then it is time to make a choice. What do you value more? Your cigarettes or the long-term appearance of the skin around your lips and mouth? There is no better time to quit smoking than now, and the difference it can make to you and your skin is staggering! Not only will you feel better, but you will notice your skin gradually benefiting from the lack of smoking.
Although smoking is a big contributor to smokers' lines and premature ageing, it is not the only thing that can be held accountable. Other popular substances like alcohol have ill effects on our skin, drying it out and causing wrinkles to become more prominent. This is also true of a lack of exercise and a consistently unhealthy diet.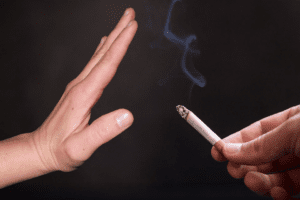 I already have smokers' lines … is it too late for me?
There are numerous benefits to quitting smoking or making lifestyle adjustments, ones that extend far, far beyond aesthetics. As such, we truly believe that it is never too late to make a New Year's resolution.
Although quitting smoking or adjusting your diet can help prevent some premature signs of ageing, it is not as effective at reducing those which have already appeared. It will definitely contribute towards healthier, more youthful-looking skin, you may just need an extra bit of assistance to help you get the results you want to achieve. We would recommend that you make the lifestyle adjustments of your choosing and see what happens, you may find that in a month your skin is better than it has been for years. However, if you've waited and visible changes haven't happened to the extent to which you'd like, you may want to consider treatment or professional advice.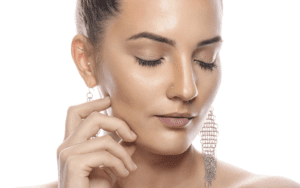 Here at North West Aesthetics, we welcome you to join us for a consultation so we can assess your skincare goals and needs, recommending a bespoke treatment plan to help you become the best version of yourself and tackle any skincare conditions or concerns you may have. If you would like to find out more about our services then you can get in touch with us at:
enquiries@northwestaesthetics.co.uk or on 01942 909 003.