5 Ways To Prevent Neck Wrinkles 
Did you ever sneak a biscuit from the treat cupboard and beg your siblings not to tell your parents, only for the crumbs around your mouth to brazenly betray your innocence? You would think that we would learn. Yet, as we enter adulthood, we still try to conceal the truth. After all, who would want to reveal their bad habits, guilty pleasures or – worst of all – Neck Wrinkles? 
Once armed with a solid skincare routine and the knowledge of which things trigger premature ageing, maintaining our youth should not be so hard. The application of daily creams and serums helps to keep the face looking fresh, but, much like those irrefutable crumbs, our disregard for the neck area often gives up the game.
It is common for prominent neck wrinkles to appear before lines on the face, with their presence creeping in as early as the twenties or thirties. There are ways, however, to prevent the neck from becoming such an unmistakable piece of evidence of the passing of time.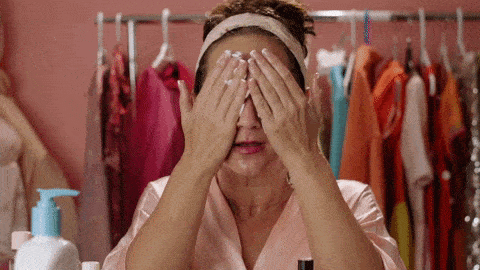 Include Your Neck In Your Skincare Routine
It sounds so obvious, but giving the neck area the same amount of attention as the face greatly reduces the development of wrinkles. The first step towards a good skincare routine is to discern what type of skin you have. Different products work best for oily, dry and combination skin, which means that slathering your face and neck with ill-suited creams may irritate sensitive skin or cause the body to increase oil production. 
Once you have researched the best products to apply to your skin type, the next steps are simple, although the classic skincare guideline that many people follow has been updated: cleanse, tone, treat, moisturise. 
Begin by using a gentle cleanser to avoid breaking down the skin barrier. Choose a toner to balance your skin's PH, with added ingredients, such as salicylic acid, for acne-prone complexions if necessary. Treat the face and neck with serums containing nourishing ingredients like vitamin C, vitamin E, retinol and glycolic acid to improve the overall health of the skin and delay signs of ageing. Moisturise to help maintain hydration and strengthen the skin barrier. 
Daily Use Of SPF
As with cleansing, toning and moisturising, applying sun cream to the neck is frequently forgotten. By using the correct SPF for your skin type, the sun's powerful UV rays are absorbed by the lotion, preventing subsequent sun damage and the effects of ageing. On days with high UV exposure, sun cream should be reapplied at two-hour intervals. Read our previous blog to find out more about how to integrate SPF into your daily routine. 
Use Vitamin C Serum
Vitamin C is an antioxidant that boosts protection against UV radiation. Applying a serum to the face and neck minimises the effects of ageing, reduces the appearance of sunspots and improves the skin's tone and texture. For optimal results, wash and dry the face and apply the serum before moisturising, twice daily. Massaging the solution into the neck in a circular motion aids absorption and improves circulation, helping to firm the skin.
Do your research before purchasing a Vitamin C serum as quality varies between products. This vitamin, also known as L-ascorbic acid, is a challenging ingredient to formulate as it can degrade with exposure to water, oxygen and light. Dermatologists advise using serums with 10% – 15% potency for best results. 
Dermaroller Treatments
Although they provide some initial benefit, over-the-counter creams and remedies do not always significantly improve signs of ageing in the neck area. Treatments like Dermarolling are a virtually pain-free, non-surgical solution with little to no downtime. 
Dermaroller treatments improve the appearance of lax, ageing skin. Using a handheld device, tiny needles are rolled across the neck to create micro-injuries. This stimulates the body's natural healing response, increasing collagen production and cell renewal. 
The new collagen-rich tissue plumps up the skin, smoothing away fine lines and wrinkles. Over time, the treatment helps to even the skin's tone and texture, which further helps to reverse the signs of premature ageing. 
Laser Resurfacing 
Laser Resurfacing is fast becoming one of the most popular anti-ageing treatments. Although this is predominantly used as a facial treatment, more and more clients are opting to treat their neck and chest during the same procedure. 
A laser creates beams of thermal energy which remove the superficial layers of skin and penetrate deep into the dermis. This promotes cell regeneration and stimulates collagen production, both of which help to firm and tighten the skin. Fine lines on the neck appear reduced and new skin tissue creates a brighter, more youthful look.  
Book Your Consultation At North West Aesthetics
North West Aesthetics is pleased to offer both Dermaroller treatments and Laser Resurfacing. To find out more about these procedures and any additional treatments that diminish the appearance of neck wrinkles and the signs of ageing, call our clinic or contact us via our website. One of our expert members of staff will be ready to answer all of your questions and book you in for your comprehensive consultation. 
Follow us on social media to stay up-to-date with all of our latest news, offers and promotions. You'll find us on Instagram, Twitter and Facebook.