Dermal Filler Packages: The Perfect Early Christmas Gift
For quite some time now, dermal fillers have proven to be popular alternatives to going under the knife and it's fair to say that the years have done little to dull the appeal of these highly effective injectable treatments. 
Despite the past twelve months being the most unpredictable in recent memory, this is a trend that, in our experience, has shown no sign of slowing down, with patients visiting us for dermal fillers in their droves whenever restrictions have allowed. 
Even now, as the country sits on the cusp of reopening, we've been inundated with requests for dermal fillers, but just why are they so highly sought-after? 
The value of dermal filler treatments
Like most modern treatments, dermal fillers are non-surgical and minimally invasive, meaning that downtime and discomfort are virtually non-existent. At North West Aesthetics, we're proud to use Juvéderm®, which is an industry-leading variety of dermal filler utilised by scores of clinics across the globe to diminish fine lines and wrinkles and restore lost volume to several prominent areas of the face. 
Unlike Botox®, dermal fillers do not temporarily paralyse the facial muscles. Instead, they work by introducing a lifting and plumping formula into the face to improve the appearance of the most irritating impressions of age, drawing on a natural substance known as hyaluronic acid to rehydrate and redefine the facial skin. When administered by suitable professionals, dermal fillers provide patients with natural-looking results that can last anywhere between 6-18 months. 
Combination treatments 
When booking in for dermal filler treatment at North West Aesthetics, our experts will help you to devise a comprehensive treatment programme dedicated to helping you to address all of your concerns. In some instances, we may recommend that you opt for one of our popular Juvéderm® Vycross™ combination treatments to give you the best chance of managing multiple problems at once – perfect with Christmas just around the corner!
Refine

–  By combining

Juv

é

derm®

Ultra 3 and Volux™, this package can perk up your pout and add some much-needed definition to an ailing jawline. 

Contour

– Hollow cheeks? Contour uses

Juv

é

derm®

 Voluma™ to enhance the appearance of the sides of your face, with Volux™ used to accentuate the chin and jawline. 

Profile

– Voluma™ and Volux™ once again come together in Profile, a combination treatment designed to influence the structure of the jawline, nose and chin. 

Fabulous Eyes

– In Fabulous Eyes, dermal fillers and anti-wrinkle injections partner up to smooth the unsightly creases and wrinkles that reside around the eyes. 

Refresh

– With Refresh, gaunt-looking cheeks and thinning lips receive a welcome boost. A timely chemical peel is also added to the mix to combat weather-ravaged skin.

Male Sculpt and Refresh

– This one's for the men – a powerful combination of Volux™ and Volift™ to reduce wrinkles, renew the skin and lift the face as a whole.

Contour, Refine and Refresh

– Bring together three of the above packages for the ultimate skin rejuvenation procedure. And with a free peel included, what's not to love? 
Book now for Christmas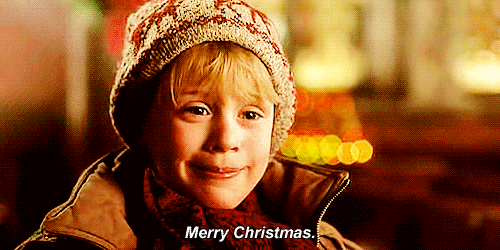 It goes without saying that 2020 has been a difficult year for us all, so why not take the first step in putting everything behind you by booking in for one of our dermal filler treatment packages?
If you get in touch today, we will do our best to accommodate you and will work towards helping you look your very best in time for Christmas! The festive season might be a bit different this year, but that doesn't mean you should feel guilty about treating yourself!
Call us on 01942 909 003 or visit our website today to book in.